"ARWEN" DOB: 1/23/2010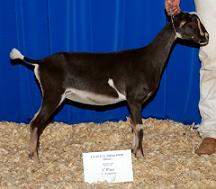 3 months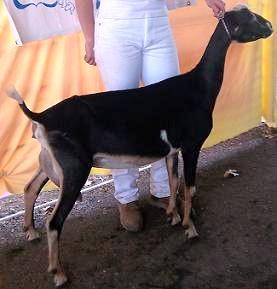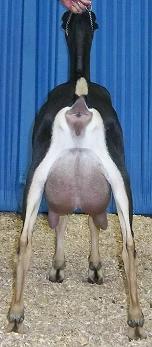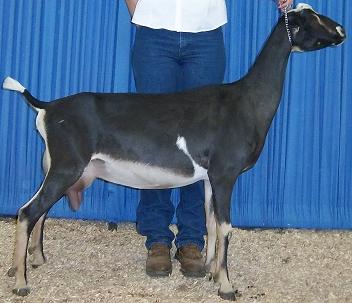 Yearling 1st freshener.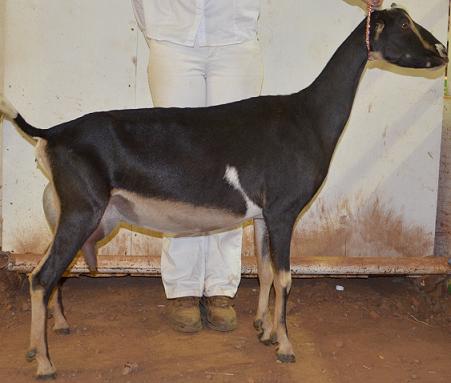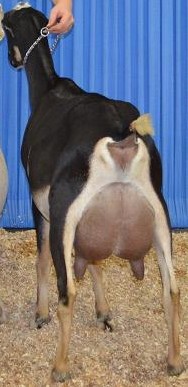 2 years old 2nd freshener.
At 4 months old Arwen won her class of 20 and Reserve at the District 5 Specialty in Dewey OK. At 9 months old she won Grand and Best in Show at the Tulsa State Fair.
She's long open and very dairy. A beautiful mammary for her age with lots of milk. Nice rear leg set. Really strong pasterns.
| | | | | | | | |
| --- | --- | --- | --- | --- | --- | --- | --- |
| Age | Lac | DIM | Milk | Fat | % Fat | Protein | % Protein |
| 1 | 1 | 355 | 2292 | 98 | 3.8 | 73 | 3.0 |
| 2 | 2 | 304 | 2796 | 116 | 4.1 | 86 | 3.1 |
| 3 | 3 | 110 | 1174 | 47 | 4.0 | 35 | 3.0 |
| | | | | | | | | | | | | | | |
| --- | --- | --- | --- | --- | --- | --- | --- | --- | --- | --- | --- | --- | --- | --- |
| LA Year | Age | Head | Shoulder Assembly | Front Legs | Rear Legs | Feet | Back | Rump | Udder Texture | General Appearance | Dairy Character | Body Capacity | Mammary System | FS |
| 2013 | 03-04 | A | A | + | + | + | + | + | V | A | + | F | V | 81 |















SS: TIMBER*COVE D STUDLY DEW RIGHT

SSS: ALTRECE JERICHO DAPPER DANDY +B

SSD: TIMBER*COVE SAY KAN DEW




SD: SGCH KRISHELLEN EZSPIRIT

SDS: CH WINTERWOOD'S TYPHOON *B

SDD: KRISHELLEN EZSPRIT








































DSS: SGCH WINTERWOOD'S Z FIRESTORM ++*B

Picture courtesy of Lucky Star Farm

DSD: GCH LUCKY*STAR'S QM PRISMEA 5*M

Picture courtesy of Lucky Star Farm




DD: SGCH KRISHELLEN GOODTIME 1*M

DDS: WINNING-WAYS LEGENDS LUKE +B

DDD: SGCH KRISHELLEN DARKTIME