"YEARICA" DOB: 4/28/2008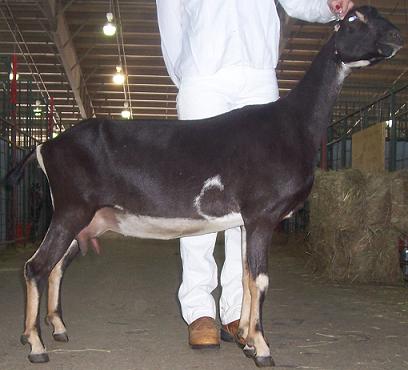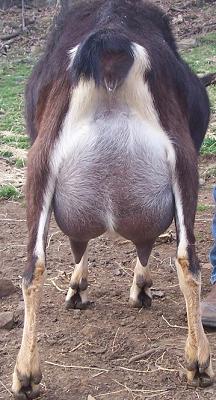 Yearling first freshener. 3 years old the day before she freshened.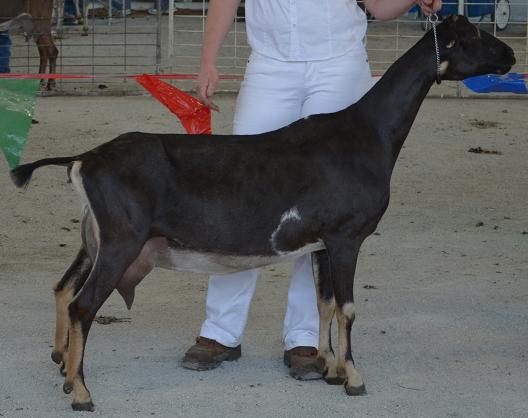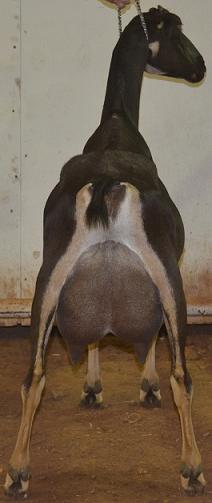 4 years old 4th freshener
Yearica has been shown a little but was not mature enough yet, I look forward to bringing her out as a 4 year old in 2012. Yearica's first show out in 2012 she won her class in both rings and Reserve Grand in the second ring.
This is a great doe. Slow to mature but will be well worth the wait. Wide rear udder arch, excellent teat placement and size. Long, uphill, sharp and wide. Long, wide rump. Silky, fine dairy skin. Long bone pattern. Straight legs, great rear leg set.
| | | | | | |
| --- | --- | --- | --- | --- | --- |
| Age | Lac | DIM | Milk | Fat | Protein |
| 2 | 2 | 271 | 2094 | 74 | 67 |
| 3 | 3 | 166 | 1849 | 58 | 56 |
| 4 | 4 | 234 | 2164 | 79 | 65 |
| | | | | | | | | | | | | | | |
| --- | --- | --- | --- | --- | --- | --- | --- | --- | --- | --- | --- | --- | --- | --- |
| LA Year | Age | Head | Shoulder Assembly | Front Legs | Rear Legs | Feet | Back | Rump | Udder Texture | General Appearance | Dairy Character | Body Capacity | Mammary System | FS |
| 2013 | 05-01 | A | V | V | E | V | + | E | V | V | E | V | V | 89 |
YEARICA KIDS